Westminster Information Guide
The London Guide introduces the district of Westminster at the very heart of the capital, home to both of London's great powers- royalty and politics.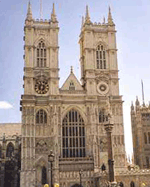 Overview


Containing many of Royal London's historic sights, the district of Westminster is best described as a place of royalty and politics, respresented best by Parliament Square at the heart of Westminster. Home to the Houses of Parliament and the world's most famous clock tower, Parliament Square is a very busy area of town, with the religious aspect of the country, Westminster Abbey, all in the same paramenter.

Historically the name Westminster comes from the location of the original monestary, now the site of the current Abbey. The area surrounding Westminster grew after the expanse of the financial district of London and has been the setting for royalty for almost one thousand years, from the coronation of William the Conqueror following the Norman invasion in 1066 to the coronation of the current monarch, Queen Elizabeth II.

Today Westminster is still a place of Royalty, with plenty of statues and memorials to royalty past and present. Nevertheless the political side of the area is also evident with Whitehall, the seat of government and civil service leading up to the people's area of Trafalgar Square.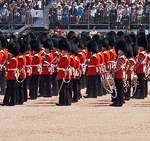 Local Sights


Notable sights in the Westminster vicinity include Parliament Square, the Houses of Parliament with Big Ben, Westminster Abbey. A favoured area by Londoners is the stunning St James Park, perfect for a stroll while in town. Whitehall leads to Trafalgar Square, the setting of London celebrations. Buckingham Palace is also close by as is the West End area for shopping and vibrant nightlife.


London Guide Hints & Tips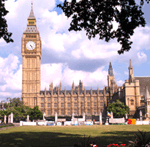 Westminster is a great location to be next to the landmark sights for which Royal London is reknown. The area is always busy but a great tip is to sightsee early on weekends- Saturday and especially Sunday mornings are brilliant to visit the major sights with less queues as Londoners sleep from the hectic nightlife scene from the night before!


Main Tube Stations





Westminster, Charing Cross, St James Park



See also Westminster Hotels and Westminster Restaurants.