Home > London Guide > London Neighbourhoods Guide > Guide to Notting Hill & Bayswater


Notting Hill and Bayswater Information Guide
The London Guide explores the two leafy neighbourhoods of Notting Hill and Bayswater, situated on the north and north-western borders of Hyde Park.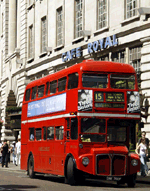 Overview


Notting Hill, the area brought to international fame by the film of the same name starring Julia Roberts and Hugh Grant, is located to the north-west tip of Hyde Park.

Notting Hill is regarded as an affluent and fashionable area, characterised by a wide range of terraced white Victorian townhouses with green squares and leafy streets. Its chic feel is backed by the independant retailers in the area, from antique sellers to second hand book and music stores.

The neighbourhood is also well known as being the setting for several famous events in London, including the annual Notting Hill carnival, celebrating the carribean communities in London as well as the weekly world famous Portobello Road Market, attracting Londoners and visitors alike throughout the year.

Baywater is an area made up of Victorian stucco terraces and garden squares which shows the diversity of London's population today. The area is directly north of Hyde Park and is made up mainly of flats and small chain hotels. Restaurants in the area abound, with all types of international cuisines being served.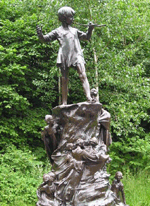 Local Sights


Notable sights in the vicinity of both Notting Hill and Bayswater include Hyde Park and Kensington Palace, the palace most associated with the late Princess Diana. The areas of South Kensington with the Royal Albert Hall and the London Museums are all a short bus ride away as is the shopping of Oxford Street in the West End.


London Guide Hints & Tips


The proximity to Hyde Park makes both Notting Hill and Bayswater good bases to discover London's largest royal park. There are good transportation links to London's major sights and accomodation at the independant hotels can offer good value for money.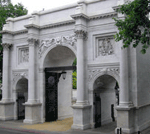 Main Tube Stations



Notting Hill Gate, Bayswater



See also Notting Hill and Bayswater Hotels and Notting Hill and Bayswater Restaurants.